Published by Diego I. Juncadella on 3rd Aug 2016
Gray Interior Doors | Everything You Need to Know About the Trend
It's been a little bit of a treat for us to witness gray internal doors become a huge hit this year. Especially because it has been such a huge craze in Europe for the last few years. For those of you familiar with our brand and our parent company ( Bartels Doors & Hardware), our roots are German, so we often catch ourselves discussing how it took so long for this or that trend to finally reach this side of the pond.
Here are a few things that are on-trend with regards to modern gray interior doors.
Gray Interior Doors with a White Trim (and door casing too!)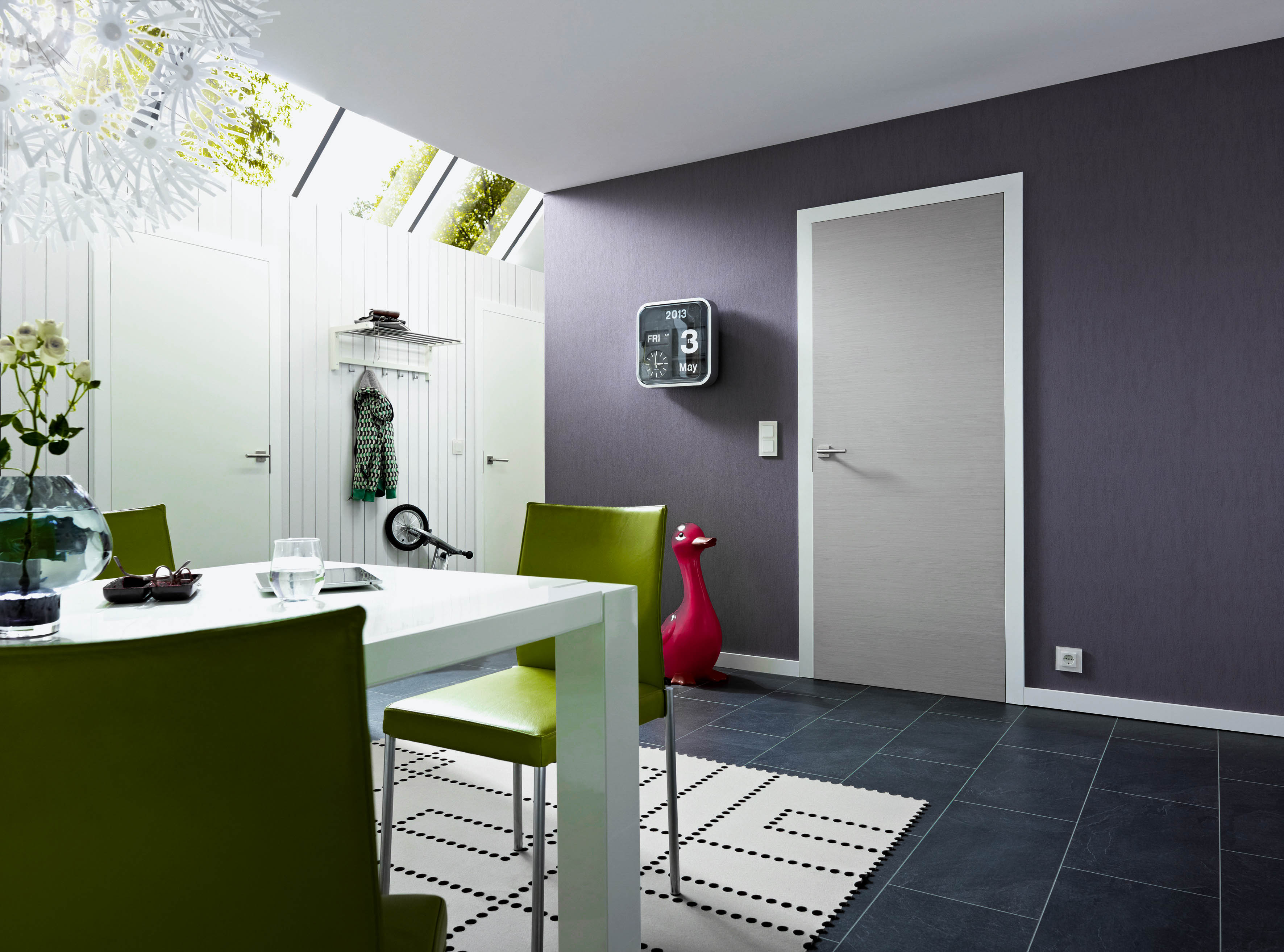 This is a very elegant and clean look from an interior design project which incorporated the "Bianco" finish from the Bartels Doors line-up.The white trim adds a modern contrast, and the door casing can also be matched in white. This is one of our favorite projects, since the client chose to have a doors which had no reveals and the door is perfectly flush to the casing. This flush to the casing style is called "American Style".
Painting Interior Doors Dark Gray
A darker gray finish also is very appealing. Why? Because the neutral color allows you to accentuate other interior design elements in the room without the design being over-done.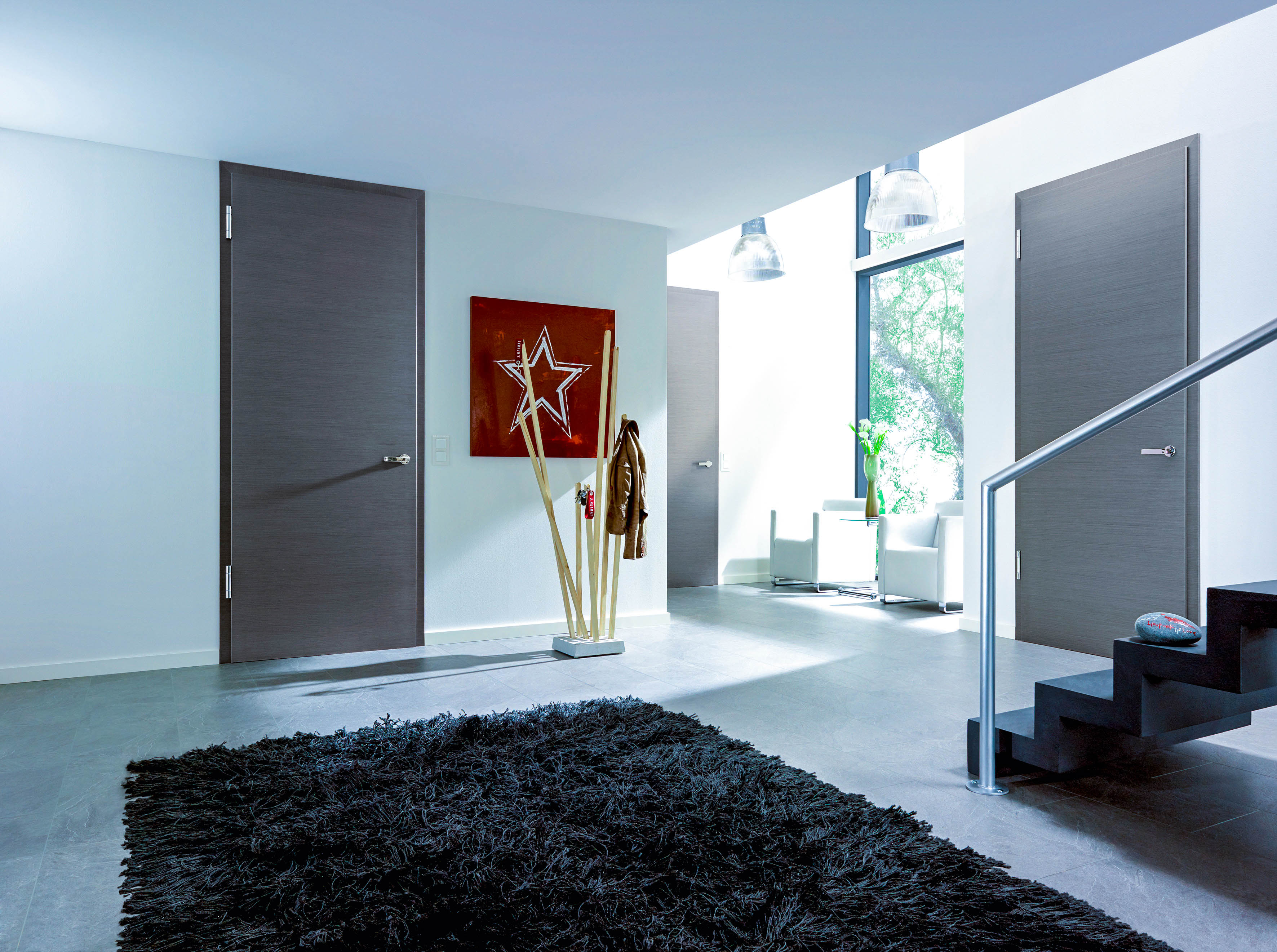 Dark gray interior doors from Bartels Doors.

Closet Door Painted Gray
Not only are interior doors that are painted grey trending, but so are closet doors. We've started to see a huge influx of closet doors and sliding room dividers which are being painted gray. In the project below a gray colored wood was selected for a bedroom apartment in New York.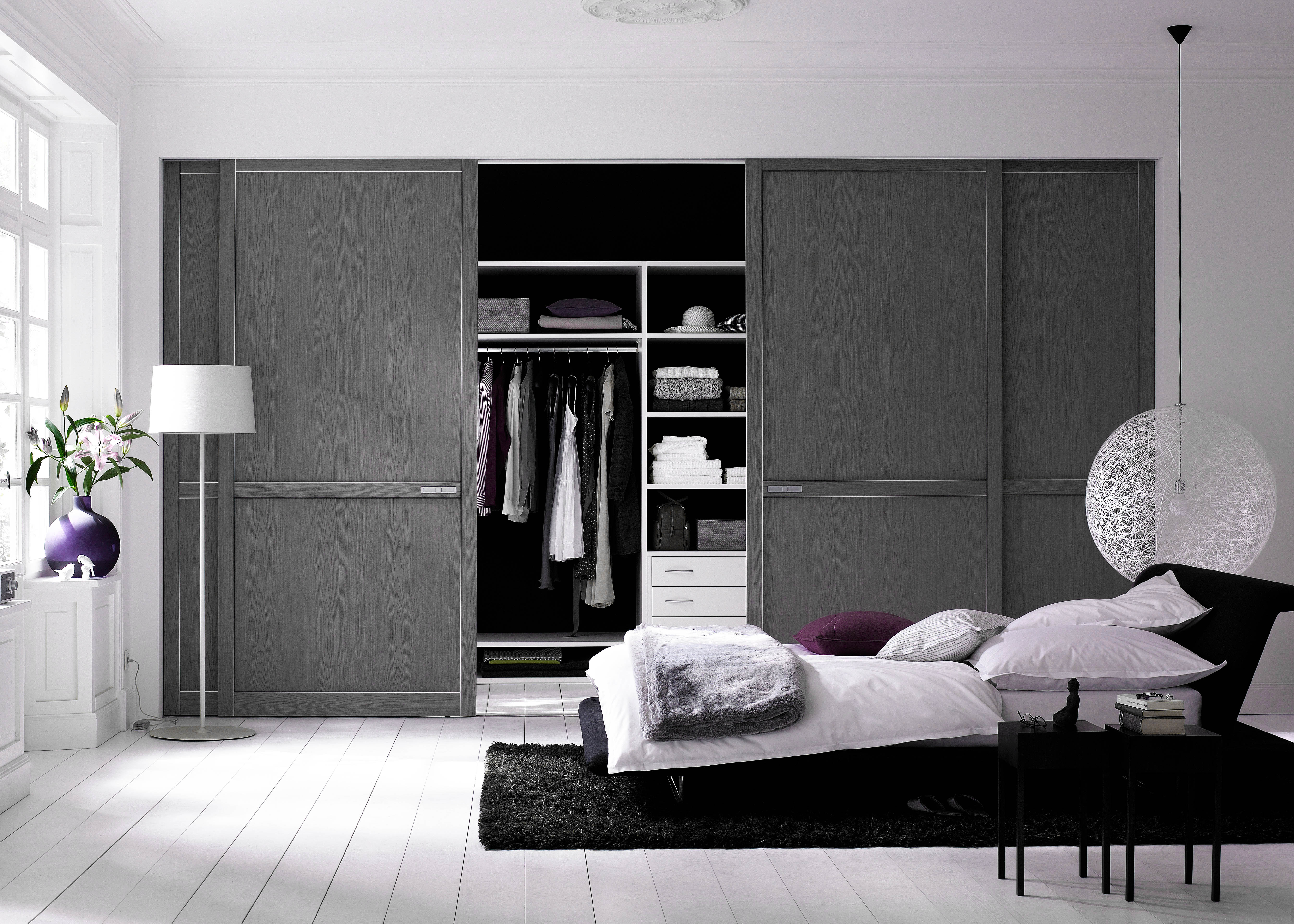 Gray closet door project from Bartels Doors.
Hardware to Go With Gray Doors
For gray doors you definitely want to go with a hardware finish that compliments the light-contrasting design aesthetic of the gray color. We definitely recommend the Karcher Design Verona in satin stainless steel or the FSB 4250 02 for a closet door or grey barn door.