Published by Stainless Door Hardware on 10th May 2021
The average person lives in their home 13-15 years, so when deciding on what fixtures and fittings to install, longevity should be one of the main reasons. When you choose wood or glass door sliding door barn hardware from Stainless Door Hardware, you are choosing quality, refinement, and an understated elegance that will always make a positive and lasting first impression.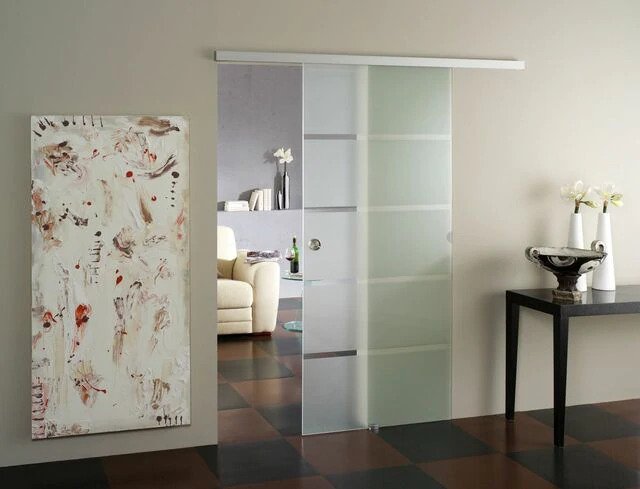 What Stainless Steel Brands Do We Carry
Stainless Door Hardware offers our clients a variety of sliding barn door hardware that exactly suit their own personal style, as well as the home and office décor they are trying to convey. We carry a variety of stainless steel hardware brands such as Bartels, Dorma Kaba, and MWE. Our systems are made from 304 solid stainless steel, which means they are corrosion resistant, and with proper care and maintenance, will hold up their beauty and functioning for a very long time.
They are designed to perfectly match all types of wood and glass doors and will allow the entire working unit to be smooth and soundless. You can choose from rail lengths ranging from five feet to up to twenty feet (depending on the door width), as well as choosing from different door thicknesses, giving you maximum freedom to design your entryway precisely how you envision.
These Wood and Glass door sliding door systems work well in nearly any location. They might serve as the entranceway into a bedroom, office, den, bathroom, or into a modern kitchen. They can be installed to help create a contemporary yet nostalgic look for any office or boardroom area, or used as a gate into gardens. These door systems, when coupled with Stainless Door Hardware long door handle pulls and accessories, create a thoughtful and unique touch to any setting.
Cleaning Stainless Steel Hardware
If you have stainless steel hardware on your door, the cleaning process can be a bit trickier. Instead of knowing what you can do, you should get to know what you should avoid. Some of the no-no's related to cleaning stainless steel include:
Avoid the use of hard water or cleaning the stainless steel when it is warm
Don't use an oven cleaner on it
Don't use any type of abrasive, such as steel wool
Don't ever use chloride or chlorine bleach
The best way to clean stainless steel is to use a damp, soapy cloth and water. If there is grime or gunk on the surface, you can use equal parts of vinegar and olive oil to clean them.
You should try to clean your door knobs and hardware regularly as this will help ensure it continues to look great and function properly.
Shop For Quality Door Components & Accessories
Stainless Door Hardware is the premier supplier of all door accessories and components. Whenever you're ready to have a barn door installed into your property, don't hesitate at all in contacting us. We are far more than devoted to helping you accessorize your property's interiors to establish a more aesthetically pleasing atmosphere. For any inquiries, you may call us at 1-(855)-247-1168.