Published by Diego I. Juncadella on 28th Jul 2016
Let's be honest - searching for modern barn door hardware is nearly impossible these days. There are so many DIY kits which are many times cheap, inexpensive knock-offs. It's really hard to come by genuinely good quality hardware. There are $100 hardware models available through Houzz marketplace, but I need to ask - do you would feel comfortable and safe hoisting the substantial weight of a door using a cheaper aluminum wheel and rail? If your answer is yes, you might second guess that thought when it comes crashing down in your living room in the midst of hosting a house-warming party! For the sake of saving you from embarrassment and a substantial amount of money, it is time we come up with the 5 features to look for when shopping for modern barn door hardware.
1) Stainless Steel Wheel & Rails - Whether you are using your barn door in a wood or a glass application, it is essential that you choose to use a high quality stainless steel for a number of reasons. Not only will it be maintenance-free and corrosion resistant, but you can rely on stainless steel to have more strength and durability in the long-term. Check out the Supra model to see a high quality stainless steel barn door hardware.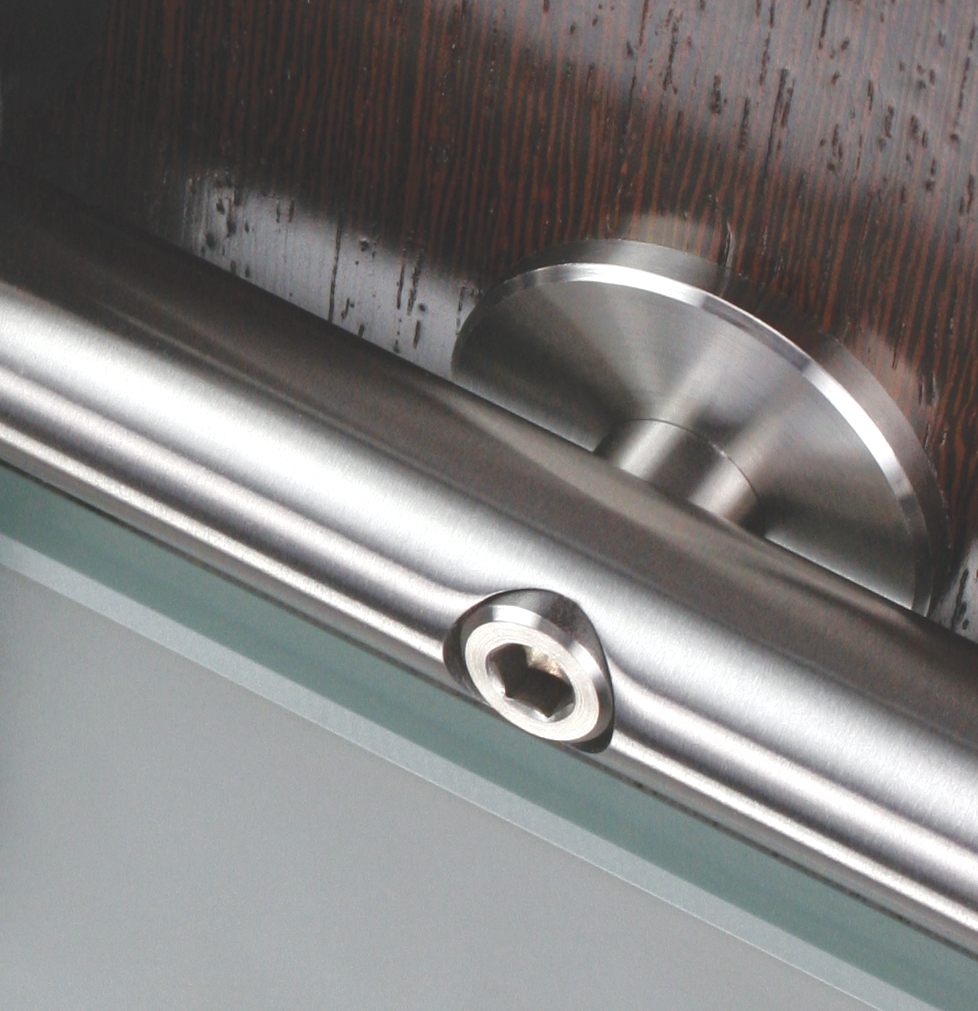 2) Anti-Jump - The last thing you could possibly want is for the door to come off the rail when opened. That is why a great quality barn door hardware model has an anti-jump feature which has been tested and tested. The MWE Protec is considered one of the safest modern barn door hardware for glass since it is tested by being opened 200,000 times and closed 200,000 times before being released to the market.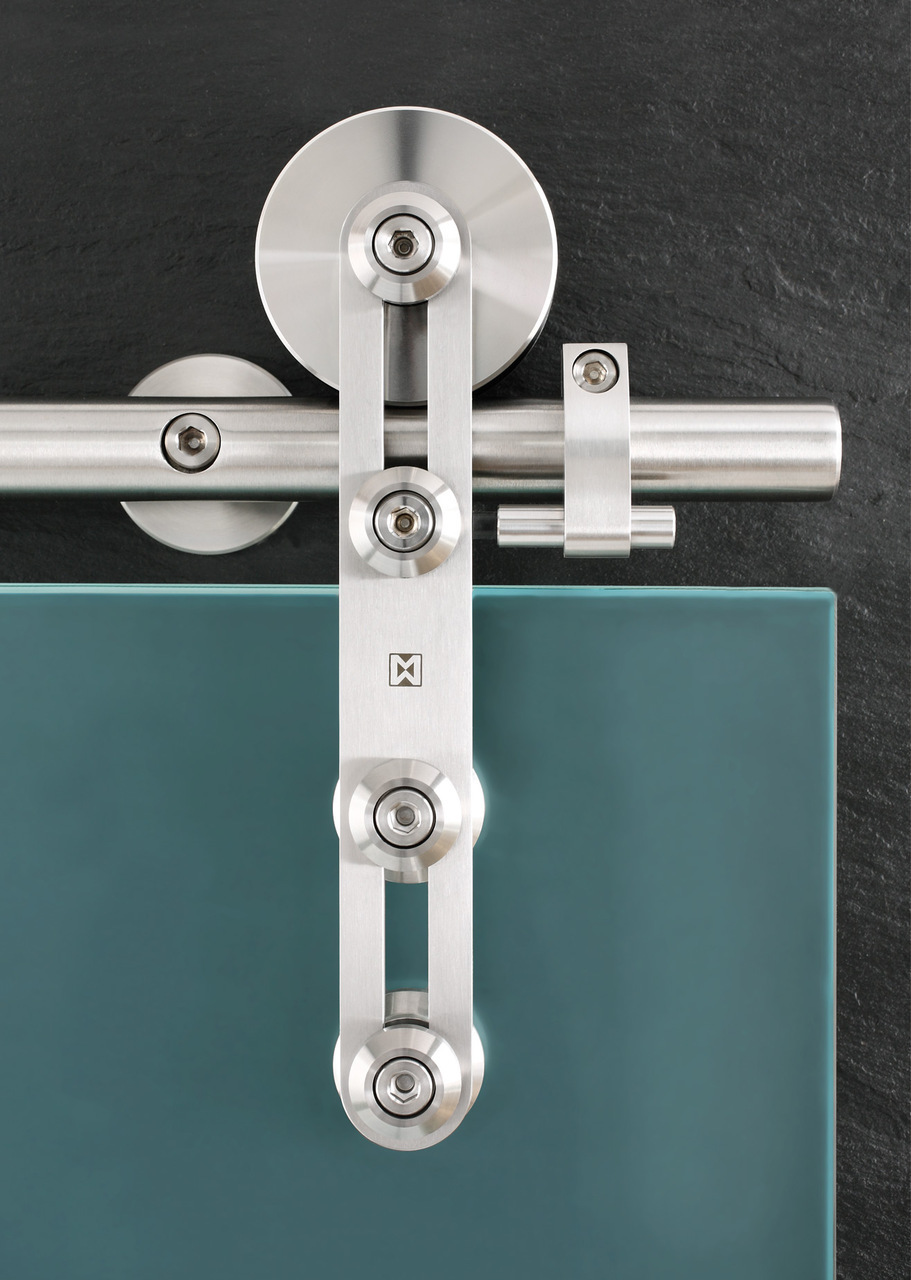 MWE Protec with a anti-jump stop securely fastened. to the rail
3) Smooth Slide - Yes, a smooth slide makes a world of a difference. If a barn door is rattling down the rail as it slides, this issue will only get worse with time. Some of the best barn door rails come with "Soft Close" technology or "Dormotion" like the Dorma Agile 150. See a video from Bartels Doors & Hardware below on this modern barn door hardware upgrade.
With those items considered, you stand a better chance at having a modern barn door hardware kit that is not only functions perfectly, but will stand the test of time. Also, with these three features considered, you know that you are purchasing a product that in engineered well enough that you can feel comfortable and assured it will be a safe, modern addition to your home.